This article, "What's New?: IFRS Updates for 2023," originally appeared on GAAPDynamics.com.
Summary provided by MaterialAccounting.com: This article provides key updates from the IFRS.
It is officially summer and a time for well-deserved vacations. This time of year, when most people hear the word "international", they think of exciting vacation destinations. Italy, France, Spain, China, Japan, Australia, Bahamas, Jamaica, and Argentina, just to name a few. But not me or my colleague Bob Laffler. When we hear "international", we think of International Financial Reporting Standards (IFRS). Why? Because this is the time of year when we begin developing our annual IFRS Update courses!
Every year we offer several IFRS Update courses. There's "the standard" update which is for commercial entities, or really any entity that is not financial services. Then there are the "industry specific" updates. We always provide an IFRS update course for insurance companies and one for those in the investment management industry. Sometimes we also provide specific update courses for banking and real estate too.
We always start with the standard update and that is exactly what we did this week! Our process goes something like this:
We begin with the IASB's website, particularly the project page that shows current and recently completed projects.
After reading the project summaries and detailed amendments or new standards, we always check out articles and documents published by other accounting firms and regulatory agencies. There are so many great thought leaders out there and it is always interesting to see how they interpret new standards and amendments.
Bob and I love to have nerdy accounting discussions about each of the new standards or amendments. What do we think? What are our interpretations? How will this impact our clients?
Unfortunately, we can't cover everything, therefore this is often the hardest part of the process. What do we think is most important to cover in our annual update?
Okay, so what did we decide to focus on this year? What's new with IFRS for 2023?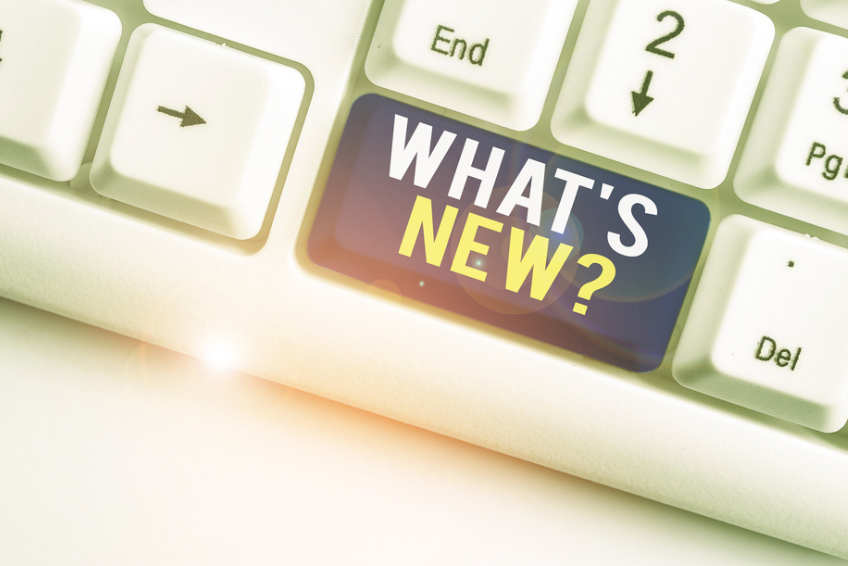 Like the FASB did for U.S. GAAP, the IASB embarked on a number of significant projects in the last ten or so years, all of which were completed with new standards effective in the last five years. Those projects include revenue recognition, leases, insurance contracts, and financial instruments. Recently, the IASB has focused more on updating, clarifying, and simplifying existing standards, as well as addressing certain issues that have emerged in practice. While recent changes might be smaller than the big projects mentioned above, they are no less important, and in many cases are quite helpful. In a way this makes our updates more fun because we get to look at a variety of topics instead of just a few big ones. So, subject to some game day decisions during development that may result in some minor changes, our IFRS update for 2023 will look something like this:
Introduction and recent practice issues to include:

Inflation-related issues
"When the economy turns negative": Modifications, impairment and restructuring considerations

IFRS standards and amendments effective in 2023 – discussion of IFRS amendments effective for the first time in 2023 and their impact on the application of IFRS, including:

Deferred Tax Related to Assets and Liabilities Arising From a Single Transaction (IAS 12)
Definition of Accounting Estimates (IAS 8)
Disclosure of Accounting Policies (IAS 1 and Practice Statement 2)
Overview of Insurance Contracts (IFRS 17)

Lease accounting (IFRS 16) practice issues and recent developments – an overview of recent amendments to IFRS 16 and a series of practice issues involving lease accounting from recent IFRIC and regulatory findings, including:

Definition of a Lease—Substitution Rights (IFRIC agenda decision – March 2023)
Lessee Accounting for Lease Payments Forgiven (proposed IASB improvement – March 2023)
Lease Payment Disclosures (EECS/0123-5)
Sale and Leaseback of an Asset in a Single-asset Entity (EECS/0123-01)
Lease Liability in a Sale and Leaseback (amendment to IFRS 16)

IFRS standards and amendments effective in 2024 and beyond – discussion of IFRS standards and amendments effective for the first time in 2024 or beyond and their impact on the application of IFRS, including:

Classification of Liabilities as Current or Non-current (IAS 1)
Supplier Finance Arrangements (IAS 7 and IFRS 7)

IASB projects – discussion of significant projects and their potential impact on the application of IFRS
Sustainability-related developments – discussion of recent ISSB activities and regulatory findings, including:

General Sustainability-related Disclosures (ISSB standard)
Climate-related Disclosures (ISSB standard)
International Applicability of the SASB Standards
Climate Risk Disclosures in Impairment Tests (EECS/0123-07)
Climate Risk Disclosures in Financial Statements (EECS/0123-08)

IFRIC activities and practice issues – series of practices issues highlighted by the IFRIC addressing application issues surrounding IFRS
ESMA and other regulatory issues – highlights of wide-spread application issues identified through regulatory reviews of IFRS filers
Pretty exciting stuff and this is only our standard update! Soon we'll begin developing our industry-specific updates, so check our website in the coming weeks for more information. All of our updates will be available in live in-classroom, live webinar, or self-study eLearning formats and will be ready in time for Fall training season. For a sneak peek, check out our recent podcast, and if you want to learn more about how GAAP Dynamics can provide training to your team, contact us today!
About GAAP Dynamics
We're a DIFFERENT type of accounting training firm. We don't think of training as a "tick the box" exercise, but rather an opportunity to empower your people to help them make the right decisions at the right time. Whether it's U.S. GAAP training, IFRS training, or audit training, we've helped thousands of professionals since 2001. Our clients include some of the largest accounting firms and companies in the world. As lifelong learners, we believe training is important. As CPAs, we believe great training is vital to doing your job well and maintaining the public trust. We want to help you understand complex accounting matters and we believe you deserve the best training in the world, regardless of whether you work for a large, multinational company or a small, regional accounting firm. We passionately create high-quality training that we would want to take. This means it is accurate, relevant, engaging, visually appealing, and fun. That's our brand promise. Want to learn more about how GAAP Dynamics can help you? Let's talk!
Disclaimer
This post is published to spread the love of GAAP and provided for informational purposes only. Although we are CPAs and have made every effort to ensure the factual accuracy of the post as of the date it was published, we are not responsible for your ultimate compliance with accounting or auditing standards and you agree not to hold us responsible for such. In addition, we take no responsibility for updating old posts, but may do so from time to time.